Scottish Fold Kittens For Sale | Scottish Fold Munchkin
Many variables affect the cost of Scottish Fold kittens for sale, including the breeder's location, the kitten's history and pedigree, and the color and pattern of the kitten's coat. Kittens of the Scottish Fold kind often cost between $1,000 and $2,000.
The initial investment in a Scottish Fold kitten is significant, but it's just the beginning of the costs you'll incur. The bill will add food, litter, toys, vet care, and other supplies.
Finding a breeder member of a respected cat organization like TICA or CFA is essential when shopping for Scottish Fold kittens for sale. A reputable breeder will have records of the kitten's pedigree and health care, including immunizations and examinations.
Scottish Fold kittens are popular among cat enthusiasts due to their distinct look and friendly demeanor, but their higher price tag may deter some. Please do your homework and choose a breeder that cares about their cats' well-being before bringing a
Scottish Fold kitten
into your house.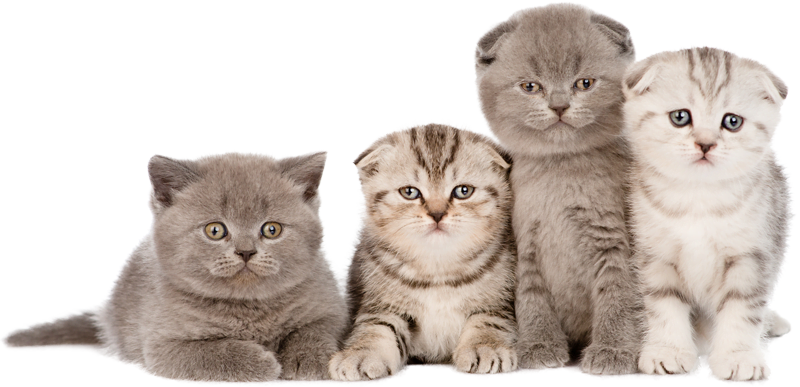 Scottish Fold Munchkin Cat
Scottish Crinkle Cats of the Munchkin x Scottish Fold hybrid breed are also known as Scottish Kilts. These felines take the best qualities of both the Munchkin and the Scottish Fold breeds, with the shorter legs and goofy disposition of the former and the folded ears and warm disposition of the latter.
Scottish Fold Munchkin may be seen in tabby, solid, and bicolor variations. Their appealing features include a rounded face and lively eyes. Because of their endearing personality and distinct physical traits, they are a favorite among cat owners.
Keeping Scottish Fold Munchkins' ears clean and dry is crucial since their folded ears are more susceptible to ear infections. Maintaining Munchkins at a healthy weight and giving them regular exercise is also essential since their tiny legs may occasionally cause joint issues.
Scottish Fold Munchkin cats

are a great hybrid breed thanks to their adorable personalities and distinct physical traits. Those who can give them the time and attention they need will find their beautiful pets.
Scottish Fold Cats For Sale | Adopt Your Best Friend
If you are looking for an affectionate and loyal companion, a Scottish Fold cat may be your perfect pet. With their unique folded ears and soft coats, these lovely cats will bring great joy to your home. Whether you are looking for a playful kitten or a mature adult, plenty of reputable breeders offer Scottish Fold cats for sale.
Before choosing your pet, make sure to do some research on the breed and find a breeder who has a good reputation and can provide you with all the necessary health information and care instructions. By doing this, you can be sure your new fur baby will live a long, happy life filled with love and cuddles. Plus, you'll be able to enjoy their unique personality and funny antics! So start your search for the perfect Scottish Fold cat today!